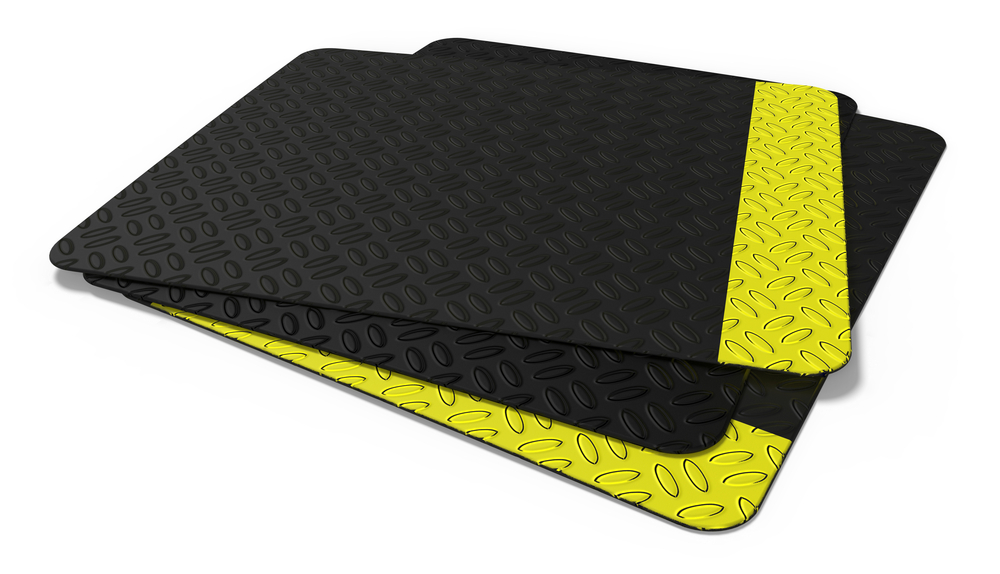 Upgrade your floor safety without the hassle or the extra cost! Get better safety mats and maintenance for your Colorado business only from Service Uniform.
Service Uniform provides everything you need from a commercial floor mat service – from the outstanding quality of our safety mats to the quality of service that we bring.
Safety Mats for Your Colorado Business
Service Uniform's standards, experience, and reputation ensure complete satisfaction with our safety mat service:
Safety.

Service Uniform makes sure that each safety mat that gets delivered to your facility passes through several quality control inspections and is safe to use.

Quality.

Safe, hardy, and durable, our selection of safety mats is high quality. They can withstand heavy foot traffic and heavier washing needs so you can get more out of your safety floor mats.

Cleanliness and convenience.

Service Uniform knows cleanliness, especially in floor mats. We use our precise techniques and modern mat cleaning and maintenance equipment to ensure that your floors are as safe as they are clean!  
Service Uniform Provides Satisfaction
Service Uniform is all on board when it comes to providing satisfaction! Our operation is designed to achieve results and maximum efficiency while keeping the costs and hassle at a minimum.
We can be the team that picks up and delivers your floor mats. Your maintenance professionals working extra hard to keep your mats clean, safe, and functional. The people who pick up the phone and process your concerns. Service Uniform is ready to serve your business with the dedication and reliability you're looking for. 
Get More Out of Your Safety Mat Service
For your Colorado safety mats service and more, trust only Service Uniform! Call us today at (303) 936-4701 to get started or to learn more about our services.