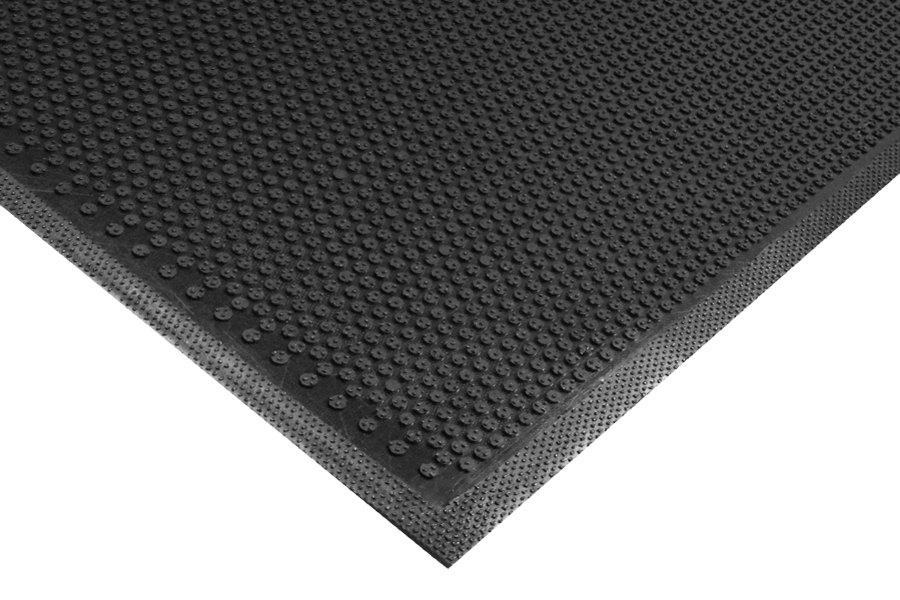 Protecting your business's lobby or entrance is important to the safety of your employees and customers. The outside is always trying to find its way inside, and few things can stop it from succeeding. Whether it's forced in by wind, washed in by water, or carried underfoot, dirt is always ready to infiltrate. With high-quality scraper mats placed strategically at your building's entrances, dirt doesn't stand a chance. 
Regardless of how immaculate your floor is, it only takes a little bit of water and dirt to mess it up. Your floor is vulnerable in every season. Spring has its softened earth, summer has its mighty rains, fall has its leafy debris, and winter has its salty slush.  A quality scraper mat is one of the few things that can put the brakes on all of it. 
High-Quality Mats
Just any scraper mat won't do the best job, though. It takes a quality mat to do a quality job. 
Your scraper mat should have: 
Nitrile-rubber backing

Raised, durable cells that grip dirt 

Deep grooves for holding dirt

Slip resistance in any climate or condition

Durability to last
The problem with getting a good mat with all of these factors is price. Even a high-quality mat needs the right care and cleaning done regularly to keep it operating at full capacity. It's time consuming and pricey to regularly clean and maintain your floor mats yourself.
Service Uniform is Here to Help 
To free up your time while ensuring safety and quality in your business, choose a professional mat rental service. Service Uniform has the inventory, the experience, and the top-notch customer service to get the job done right. With us, your scraper mats will continue to protect your business and your customers.
The best part is, when a mat does need replacing, we'll take care of it. Service Uniform will ensure that your mats are always functioning at 100%. That's comfortable, reliable safety. 
Call Service Uniform at (303) 936-4701, or visit our website for more information. We look forward to working with you today!