How the Right Uniforms Keep Employees Safe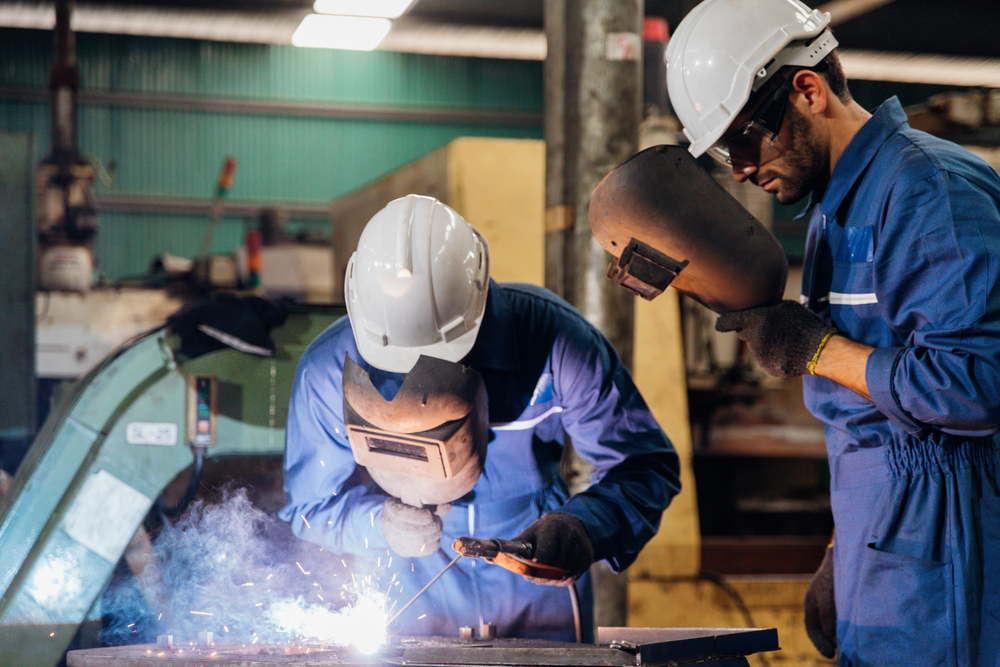 One of an employer's biggest fears is of an employee getting hurt on the job. When it does happen, a slew of health and legal problems aren't far behind. While it's impossible to prevent every workplace accident, there are steps that can be taken to minimize their possibility. 
Supplying your workers with quality, well-fitted, and job-specific uniforms is one of the best ways to do that. Service Uniform is just the supplier you're looking for. We've got the professional materials, experience, and facilities to ensure your uniforms stay fresh and clean. 
Here's how the right uniforms from the right provider keep your employees safe: 
A Correct Fit for a Safe, Comfortable Shift
One of the most important factors in keeping employees safe through their uniforms is making sure they fit properly. If they are too loose or too tight, they present multiple dangers in the day-to-day. 
Loose pants or pants that are too long present a tripping hazard and can get caught on objects. This is not only hazardous for employees, but also for the operation of the business. Especially in industries where sharp, heavy, or dangerous objects are utilized. Pants that are too tight restrict movement and make work uncomfortable. 

Shirts that are too loose allow for material to catch in doors, on levers, or grab things on shelving when walking by. They also restrict movement in a way that either makes the job uncomfortable and distractive, or physically limits range of motion. Depending on the job at hand, these shortcomings could be very detrimental. 
Quality Uniforms Make for a Quality, Safe Work Experience
The difference that uniform material quality can have on a day's work is astounding. Cheap, non-breathing fabrics make laborious jobs very uncomfortable. Between the extra sweat produced and heat retained, your employees aren't just fighting the clock to get the job done, but they're also fighting their uniform. If they're too focused on fanning out the heat or worried about sweat buildup, they're not paying attention to their work. 
For industrial professions where the quality of material can keep a bad situation from becoming deadly, proper uniforms are a necessity. Here are some of the industrial work uniforms Service Uniform offers: 
Enhanced Visibility:

For outdoor jobs or night-time labor, where visibility can be compromised for many reasons, having quality, reflective uniforms help avoid dangerous situations. 

Flame-Resistant Wear:

When the job involves high-voltages of electricity or extreme heat sources, there's no replacement for flame-resistant wear

.

To protect employees when danger falls upon them, flame-resistant wear is a must. 

Outerwear:

Jobs that require your workers to get dirty shouldn't affect their clothing. With quality outerwear available, your employees can focus solely on the job at hand. 
We have: 
Cotton Coveralls

Denim Shop Aprons

Unisex Lab Coats
Trained Professionals at Every Step
One of the biggest concerns you'll have when finding the right provider of uniforms for your business is professionalism. Is this company experienced enough in your industry to fully service your needs? It's an important question, and one that Service Uniform has a resounding answer for – yes! 
From the measurements, maintenance, and upkeep to on-time delivery, Service Uniform trains its employees to fully be in control. With us, you'll get great uniforms, the expert care and management they need, and the customer service to ensure you're always satisfied. 
Contact Service Uniform Today 
For more information on our uniform services, give us a call today at (303) 936-4701 or contact us here.