New and Exciting Changes to Our Plant Facility
At Service Uniform, we pride ourselves on being at the forefront of our industry and continuously evolving to meet the demands and expectations of our customers. This commitment has driven us to make new and exciting changes to our plant facility. Our growth is symbolic of our dedication to service excellence and demonstrates our dedication to improving our operations for a sustainable and innovative future.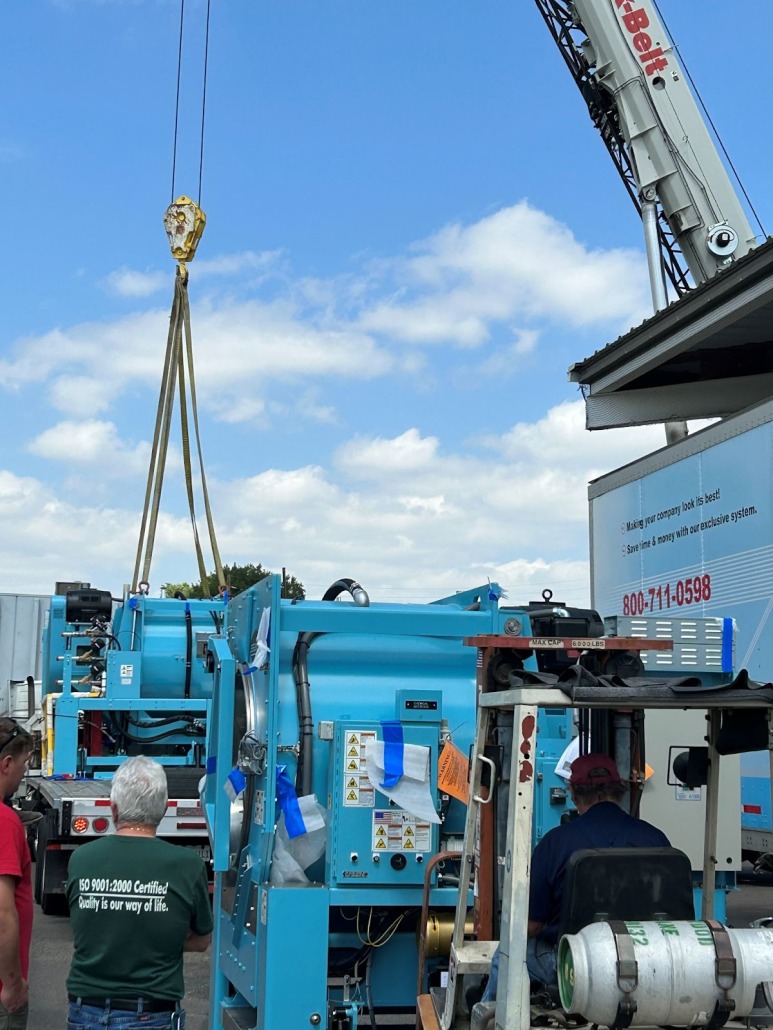 Expanding our Horizons: New Building Acquisition
A significant leap in our expansion journey is the purchase of a new building right across the street from our current facility. This acquisition added an impressive 20,000 square feet to our operational space, providing plenty of room to accommodate the new, industry-leading improvements we're implementing into our service.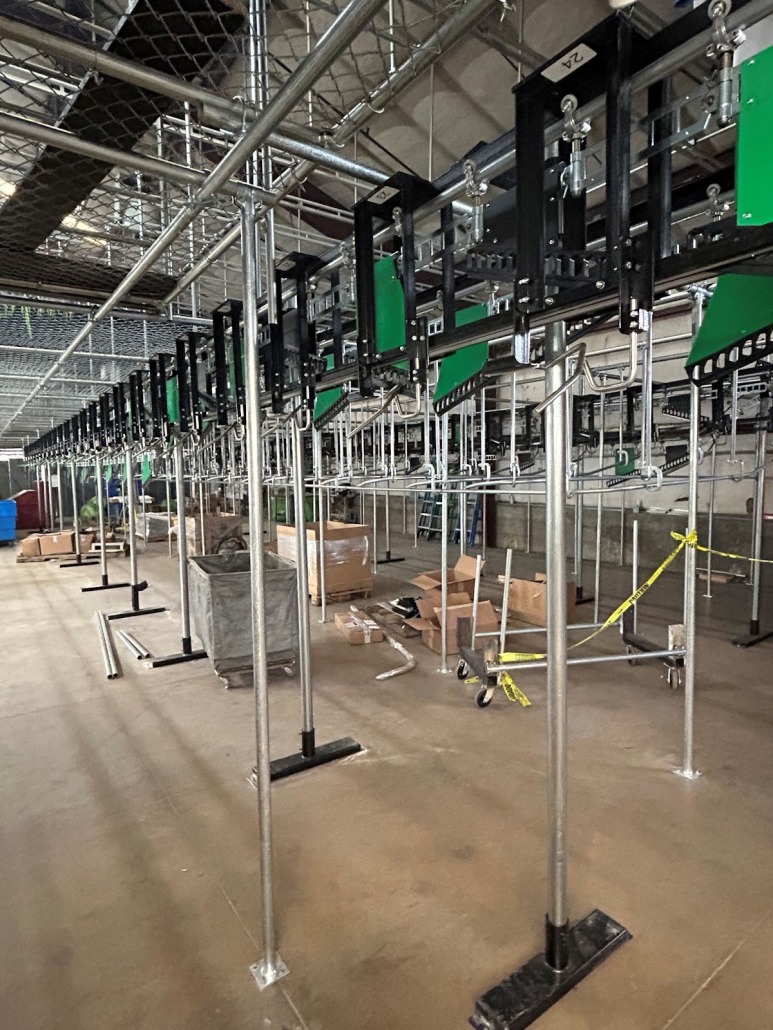 State-of-the-Art Stockroom
Our old stockroom has transitioned into the new building where we have built a state-of-the-art stockroom. This move allows us to better manage our inventory with cutting-edge technology and free up valuable space in our original facility.
Boosted Capacity with a New Boiler Room
To ensure we keep pace with the increasing demands, we added a new boiler room which occupies approximately 1,000 square feet. This addition has provided the much-needed room to house additional washers and dryers, scaling up our capacity significantly.
Refining Operations: Improved Wash Aisle & Automation
With a vision to optimize our operations, we have relocated our hanging, sorting, and inspection area. This strategic move paves the way for the installation of our brand-new wash aisle. Our current wash aisle has also been transformed with an upgrade to the newest automation technology. These enhancements are instrumental in streamlining our processes, increasing product flow, and eliminating errors.
Introducing first-sort automation marks a milestone in our commitment to ensuring top-notch product quality. By integrating this advanced automation, we significantly reduce errors and produce a better quality product.
Benefits for Our Team and Customers
These new and exciting changes to our plant facility are not just about augmenting our operations; they're about our team and our customers. The upgrades and enhancements have made the jobs of our team members considerably easier, ensuring they work in a more efficient environment. With improved product quality and flow, our customers receive the best service possible.
One of the most notable impacts of these changes is the 80% increase in capacity of our facility in Colorado. Such a substantial leap means we are better equipped than ever to cater to the growing demands of our clients.
A Sound Investment in Our Future
This transformative journey is about making the right changes that write the next chapter in world-class service from Service Uniform. Our vision of a cutting-edge, efficient, superior facility warranted a hefty investment. We're proud to share that we've invested over 5 million dollars in these new and exciting changes to our plant facility.
Service Uniform Leads the Charge in Cutting-Edge Facilities
At Service Uniform, our customers are at the heart of everything we do. With these advancements, we gear up for a brighter future and reinforce our pledge to offer unmatched quality and service. We're excited about this journey, and we're thrilled to have our community, customers, and team with us every step of the way. Call us today at (303) 936-4701, or email us to learn more about our products and services!